Rex Ryan was asked how he plans to attack the 49ers offense led by Kaepernick this week.
Ryan said that after the ball is hiked into Kaeps hands he will have the stadium play the National Anthem
thus Keap will take a knee and after dong this 4 times will turn the ball over on downs.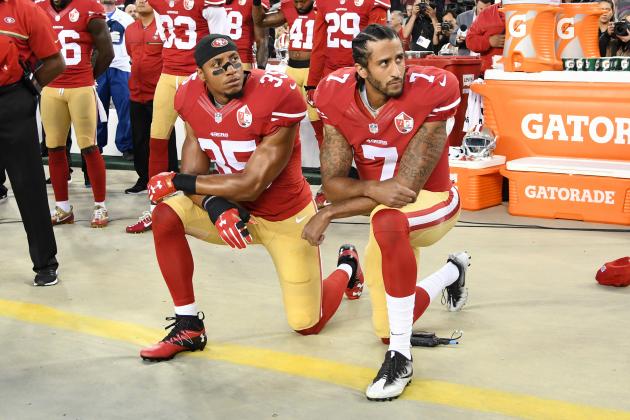 I had a goldfish that could break dance on the carpet..
But only for like 20 seconds..
And only once.